👋 Hello everyone. I'm happy to bring to you the 3.3 release of Beekeeper Studio. Things are a little different this time as I'm releasing version 3.3 of both the Community Edition and the Ultimate Edition. Exciting stuff.
New Features
🍎 Apple Silicon (M1) Support
That's right, we have a native version available. The app should auto-update you to this version, but if not, just download and install the right version from the website.
System Theme
There's a new 'system' theme that automatically switches between light and dark mode when you change your OS theme. This is mostly for you, Mac users.
Two Solarized Themes (Ultimate Edition Only)
Beekeeper Studio Ultimate Edition is an upgraded version of Beekeeper Studio with more features. It costs $99 (one time), and you can get it here.
This release brings the first new themes for Beekeeper Studio:
Solarized Light
Solarized Dark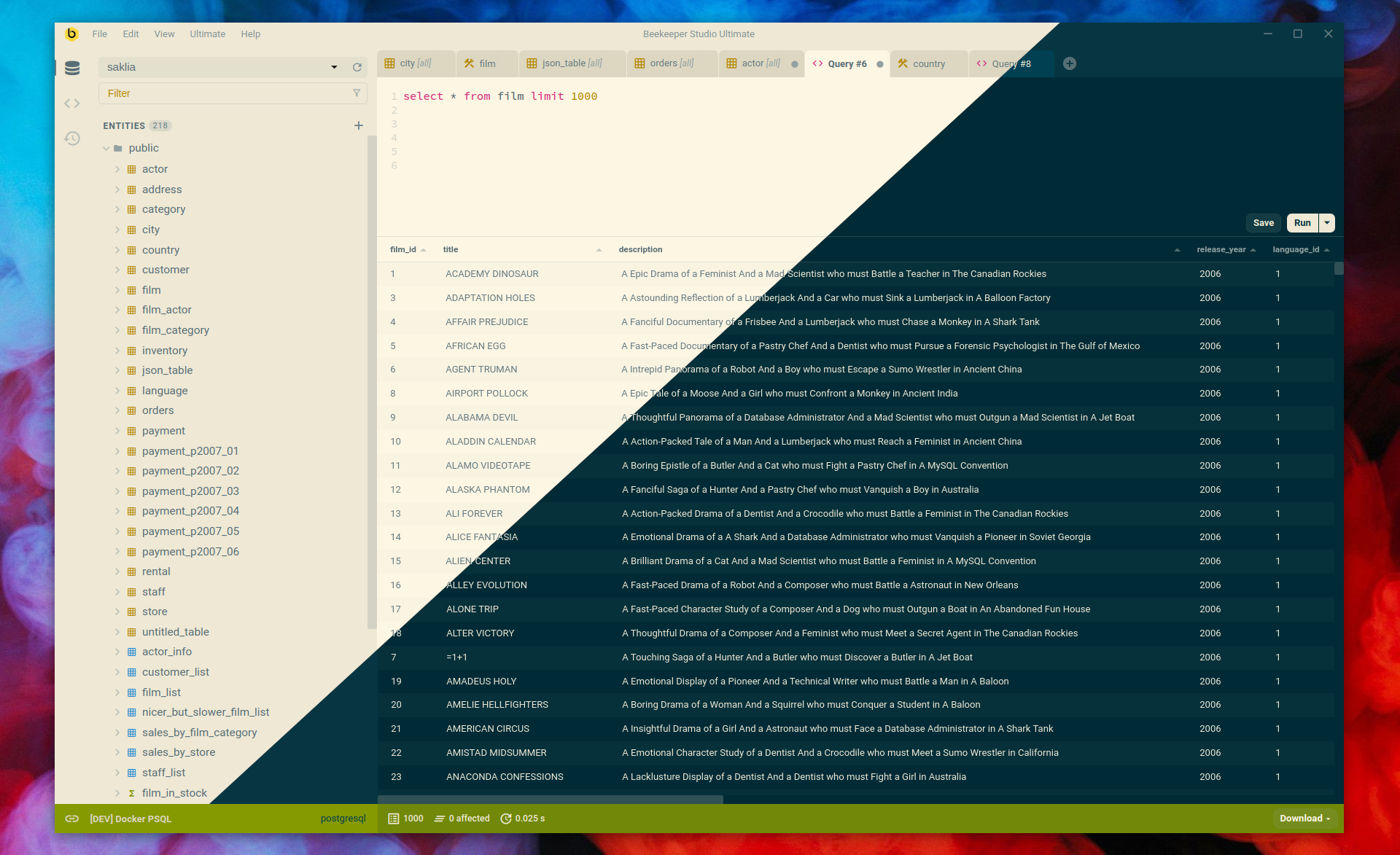 This has been a much-requested feature for a while, so I'm excited to be taking the first steps to more modular theming in the app.
Wide Tables Performance Improvements
Previously, opening a table with a lot of columns would cause performance problems. Well not any more thanks to the work of Oli, the maintainer of Tabulator who worked closely with me on the fixes.
Cell and Row Copying
Now when you're on a table of data and you want to copy a cell or row you can simply right click to get a list of handy copy options.
You can now copy a row as:
JSON
Excel TSV format (just paste into Excel and it 'just works'), with any formulas escaped
Result table copying has also been upgraded to the friendly Excel TSV format.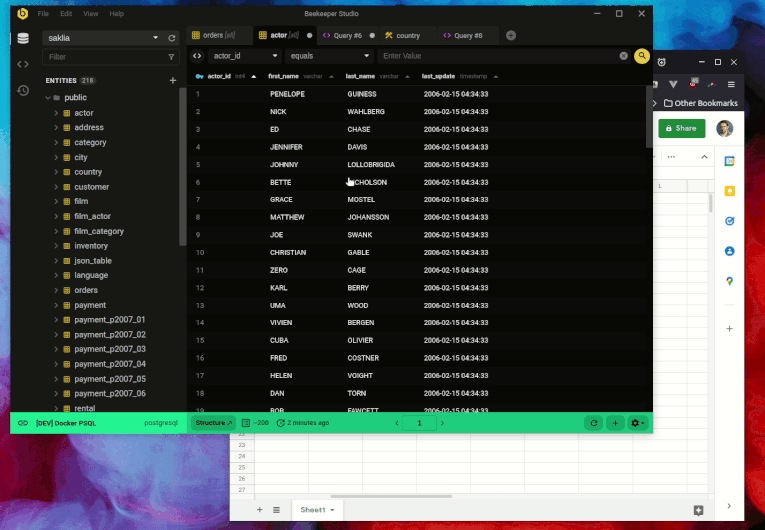 Better PostgreSQL Errors
When querying a PostgreSQL database we previously only displayed the error summary. We now give you more detail and highlight error positions if Postgres tells us about them.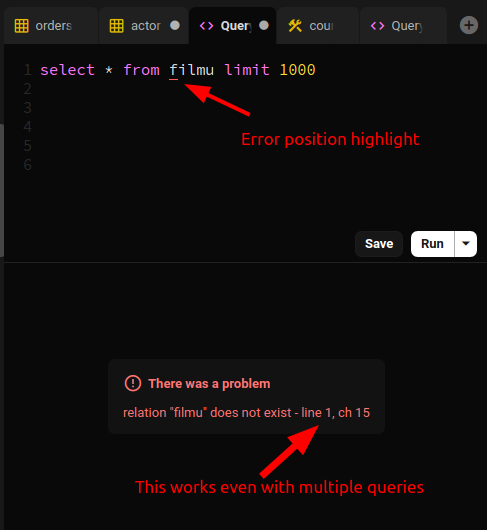 Multi-Result Tweaks
We make it more clear when there are multiple result sets available in a query tab with a little tooltip and a better message for empty result sets. Oh, also we default to the last result now, that makes more sense than the first.
Loads of Keyboard Shortcuts
We've added a bunch of keyboard shortcuts to make database interactions easier. Thanks to you the community for the suggestions.
Some specific examples, but there are more:
CTRL/CMD + n - new row, new column, new index, etc (depending on screen)
CTRL/CMD + R - refresh the current tab
CTRL/CMD + S - save the current view
SQLite STRICT table support
We've updated our SQLite libraries to support the latest SQLite spec, that includes STRICT tables.
Support Beekeeper Studio
Beekeeper Studio is built by me, Matthew. I'm a solo-developer and I devote 2 days per week (unpaid) to Beekeeper Studio.
With your support I hope to work on Beekeeper Studio full-time and be able to improve the pace of feature development.
You can support Beekeeper Studio by either buying the Ultimate Edition or becoming a project sponsor.
If you can't afford to support the project, that's ok, I keep Beekeeper Studio open source so that it can benefit the greatest number of people possible, but please consider sharing with friends or writing a review 🙏.
---